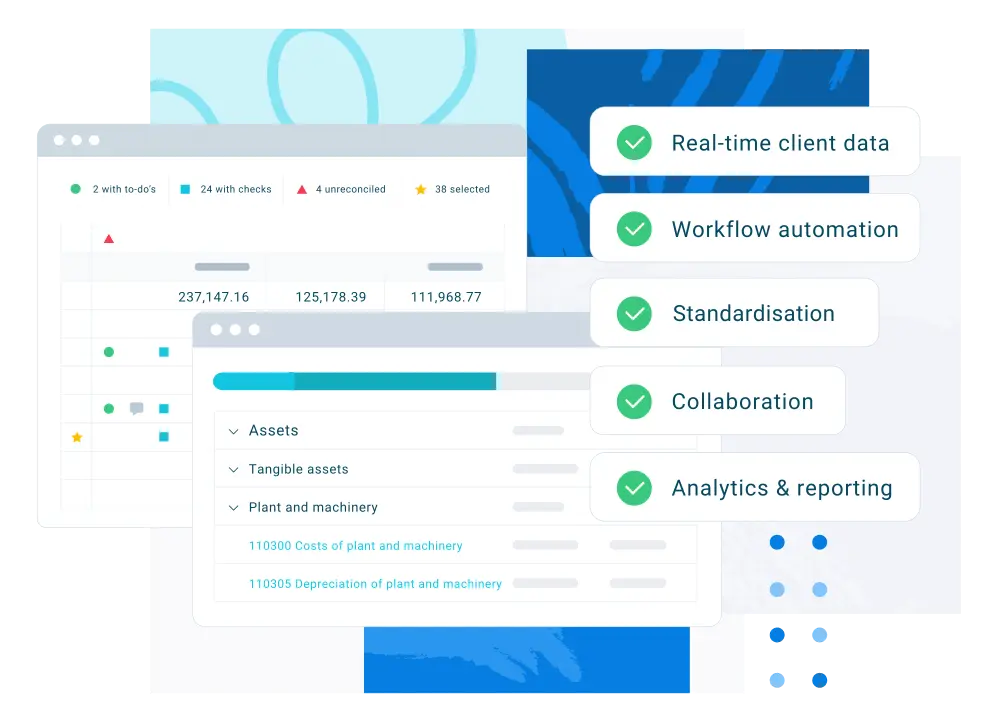 Built by accountants, for accountants, the Silverfin cloud platform helps accountancy firms prepare and complete working papers, financial statements, corporation tax and management reports.
It's completely customizable, so you can use it to automate repetitive tasks and streamline workflows to remove errors and ease resourcing pressure. Over 800 accountancy firms around the world already use Silverfin to increase compliance accuracy, unlock capacity and create new business models.

Remove human error and manual steps by making real-time accounting data available and easy to work with.
A low-code cloud platform that combats resourcing crunches and transforms staff satisfaction.
A customizable solution that supports your growth ambitions; from better client insights to unlocking new business models.
Automate your core accounting work
With your data stored in the Silverfin cloud, it's easy to build digital workflows to your specifications and streamline your core accounting work with automation.
Error free, paperless preparation and reviews with flexible templates easily customized to suit your client's statutory reporting needs. Easily set up e-filing with regulatory bodies using our APIs.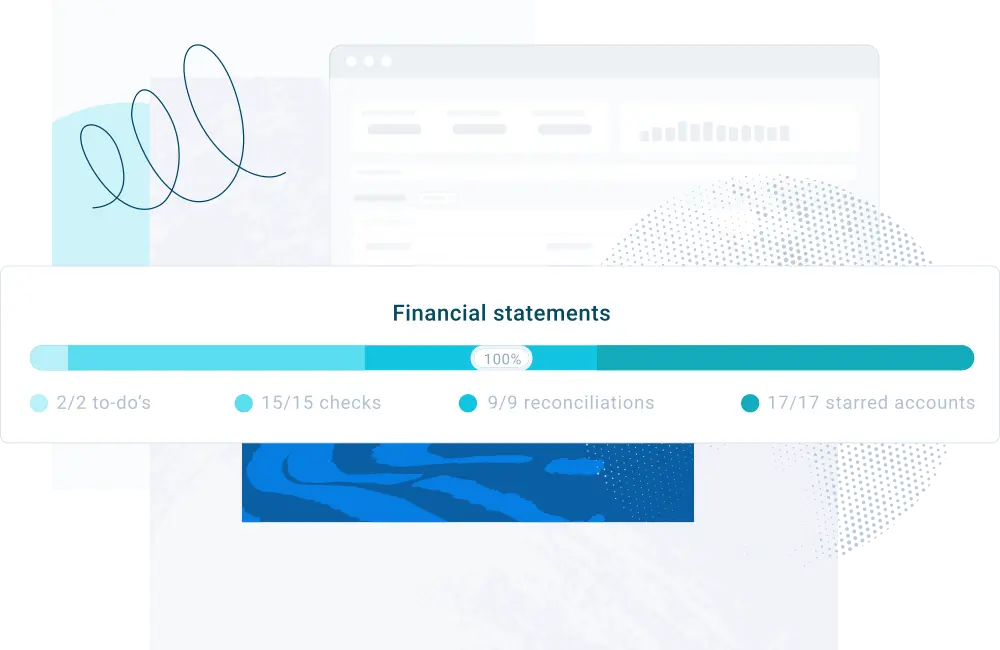 Complete these faster with digital workflows and automated reconciliations. Silverfin also makes it easy to complete tax returns accurately using connected client data.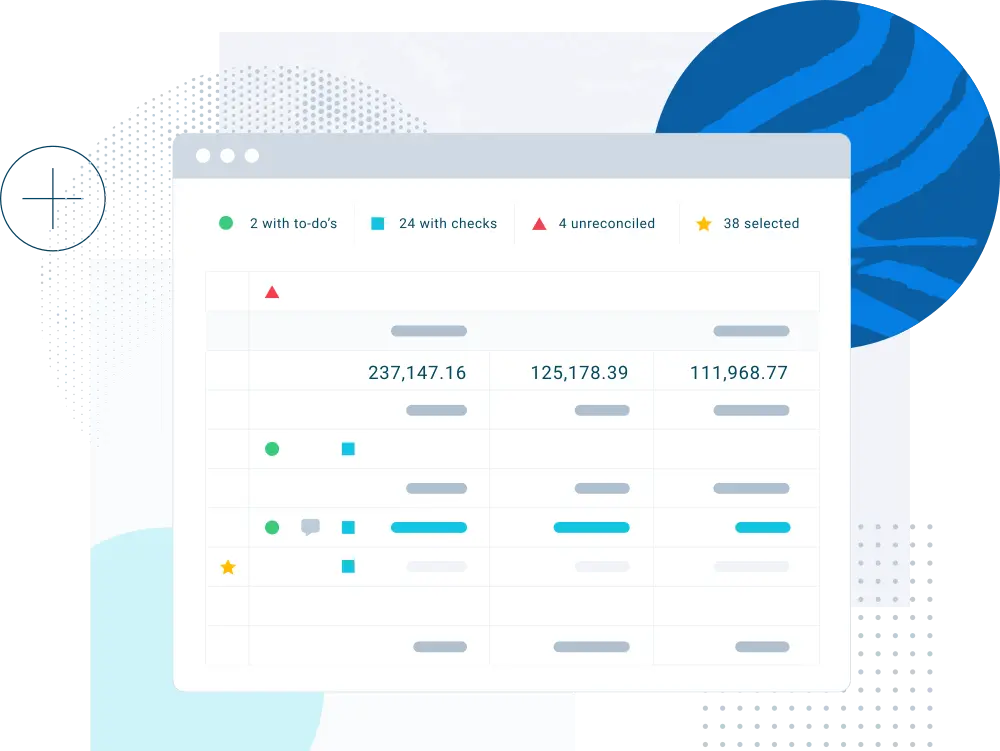 One system for all of your monthly, quarterly and annual reporting. Standardized packs generated for clients with custom branding, charts and graphs.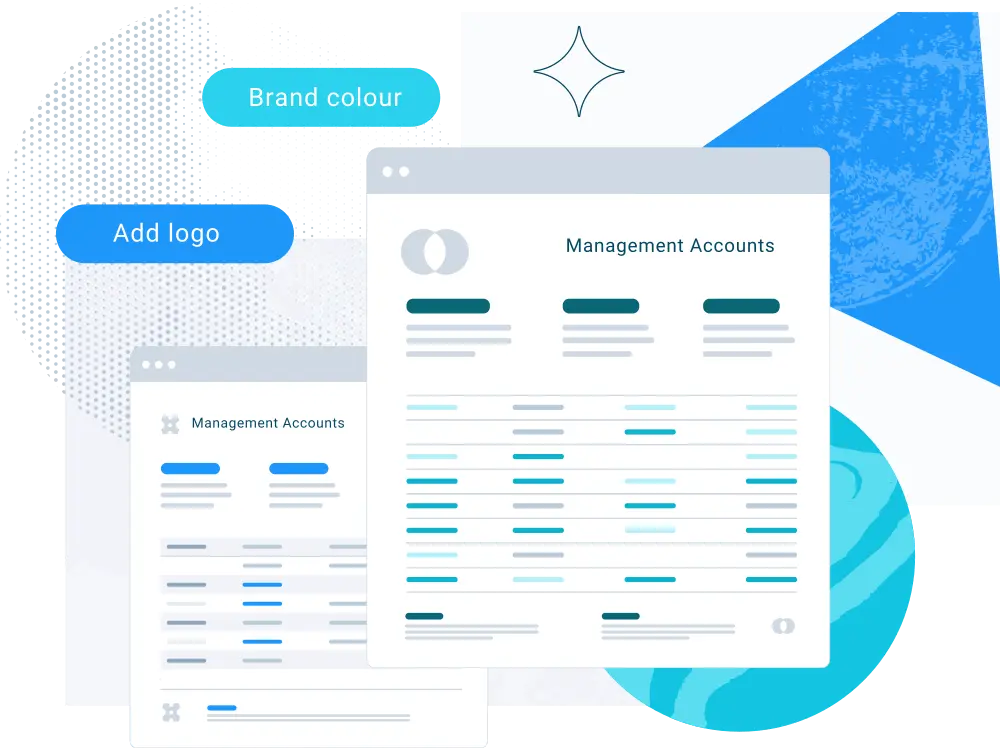 Build your own automated workflows
Customize our best-practice templates or create your own in our platform. Auto-populate these workflows with financial data, connecting into your existing infrastructure via our open APIs.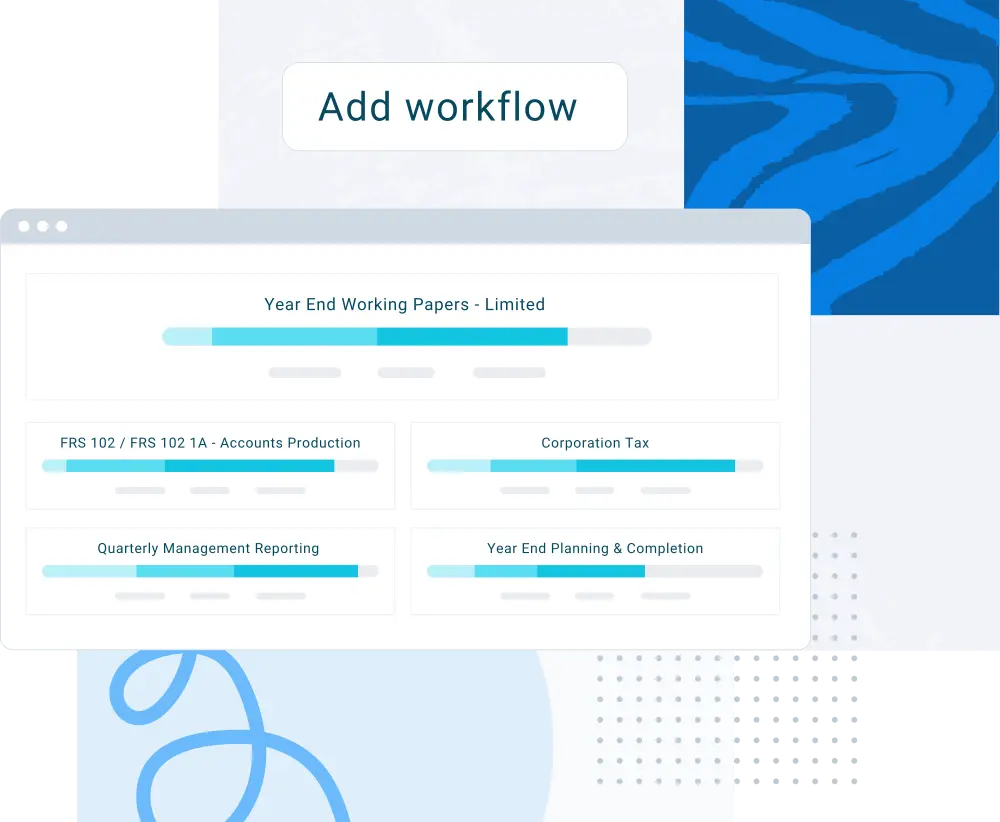 A fully connected cloud platform at the heart of your compliance operations. Leverage Silverfin's powerful platform capabilities to gain competitive edge and stay ahead.
Many of the world's leading firms are building their digital strategy on the Silverfin platform. No matter what stage you are at we can help. Our customers may differ in size, client services and approach but they share some common characteristics.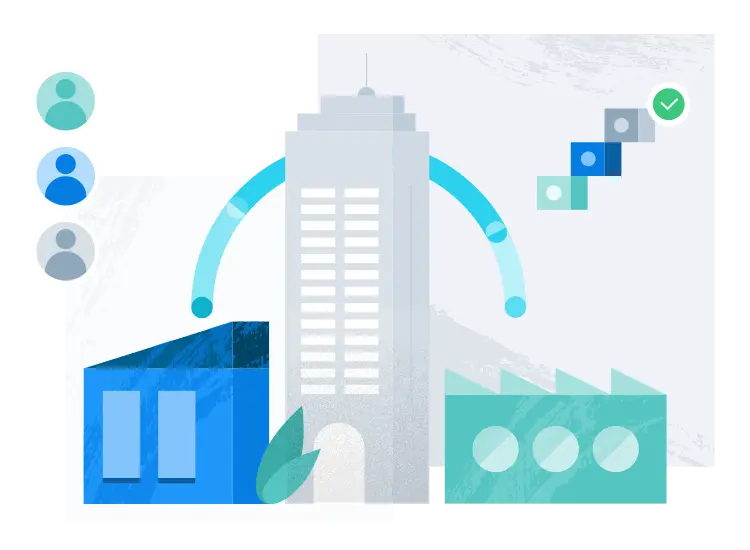 "Data is the lifeblood of all professional services firms and we needed to ensure we could access and analyse our clients' data… quickly, easily and at scale."
Brian Murphy, Partner, Deloitte Ireland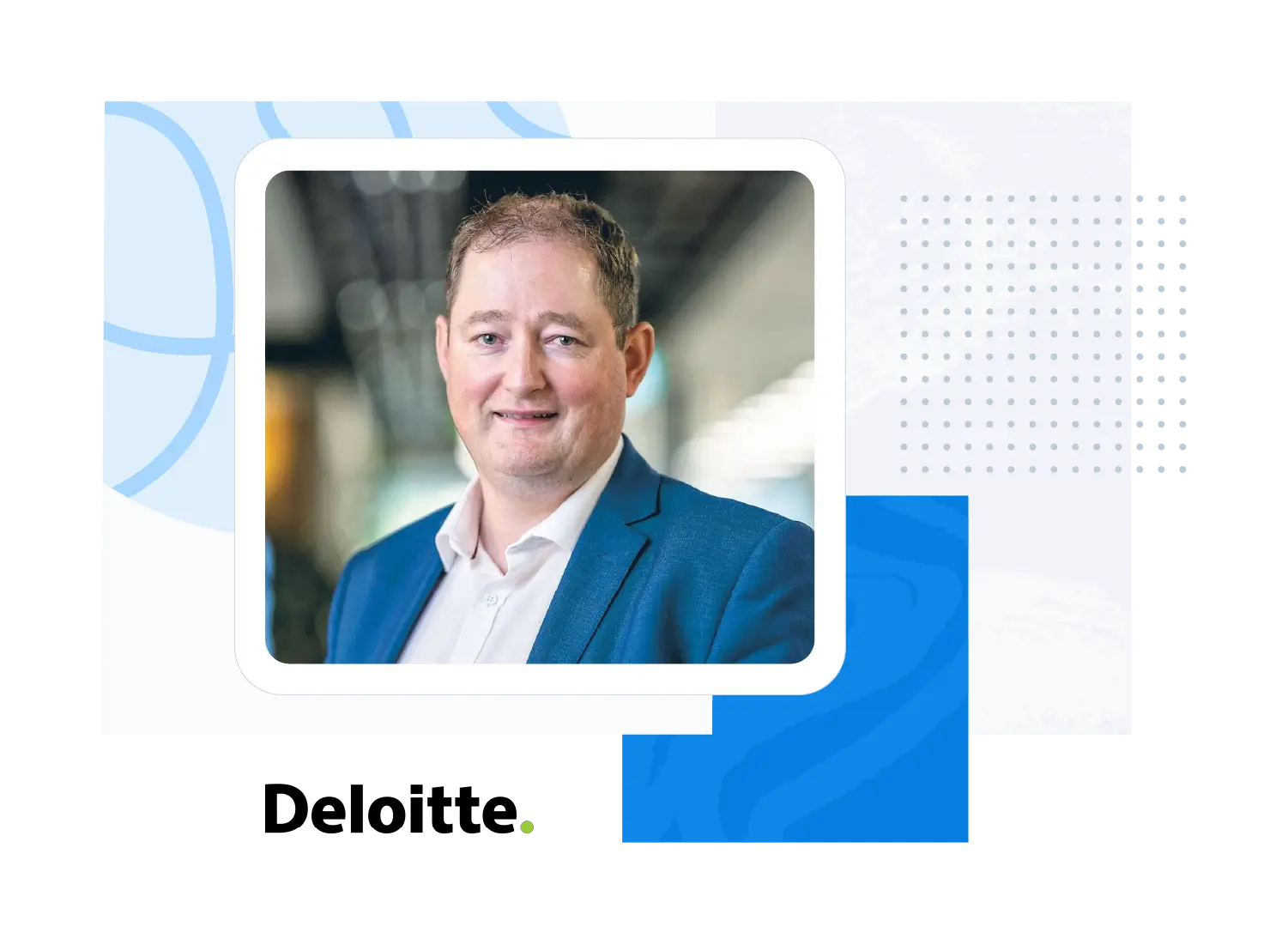 Accounting is transforming
Technology is driving change in client services and working practices. Opening up new opportunities. Here we share views and advice on how to respond.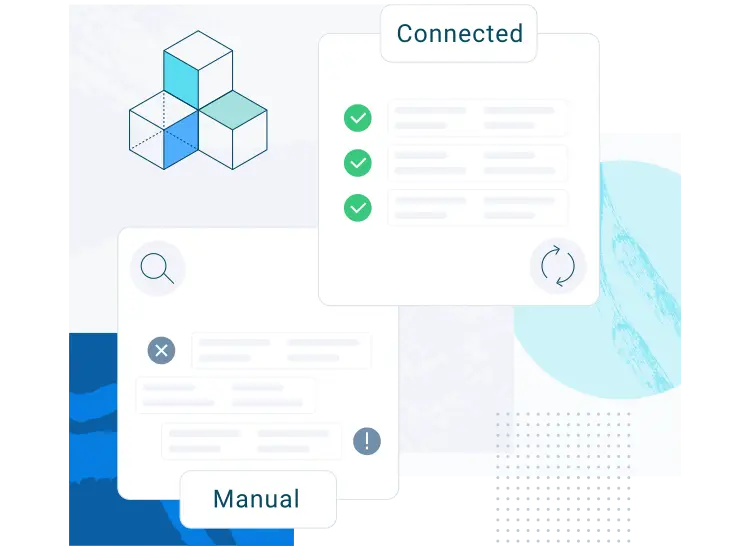 Silverfin makes work easier, faster and better for everyone. Those running the firm or a client portfolio. Those tasked with leading digital transformation. And the team working day-to-day with clients.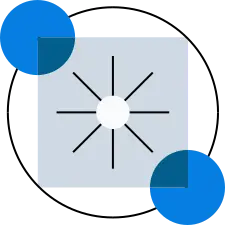 Change the way you and your team work, and leap forward with your digital transformation with Silverfin's cloud accounting platform.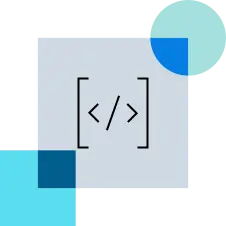 A market-leading cloud platform to future proof your firm for the digital era. Technology and tools to transform how your teams work.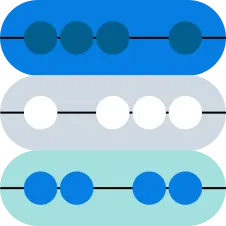 Silverfin cuts out the manual work and number crunching to make compliance faster, easier and better. Automation standardises your core work.
Silverfin integrates with leading financial software you already use